Banquet evening at May 18.
The conference banquet will be held at Matsue New Urban Hotel.
You can enjoy Japanese dishes in a beautiful room just close to Lake Shinji.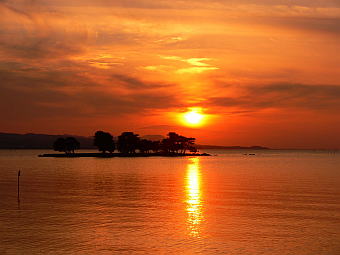 Sunset over Lake Shinji.
We are planning tours that will take you to some historical sites, including the newest national treasure Matsue-jo Castle.
Matsue-jo Castle
Old Shrines